Shopping Cart
Your Cart is Empty
There was an error with PayPal
Click here to try again
Thank you for your business!
You should be receiving an order confirmation from Paypal shortly.
Exit Shopping Cart
There are times when life events just seem to fall into place. What has not worked previously suddenly begins to take shape much to our dismay.
Some of these moments are worldly and others are not so worldly, in fact they are other worldly. They might be considered mystical or enlightening. Sometimes a door opens and a light shines not only on us but through us. We make connections that we never thought possible and life will never be the same again.
These are truly magic moments. They arrived because we were ready and able to accept them as they are. They are not common, and it may be a long time until the next magic moment comes our way. Embrace what has happened and be grateful.
Special gifts come to us in many different form. They can be a blessing even when they initially do not appear that way.
Sometimes we lose a job that we thought we could never replace. However something new comes along that we never thought was possible. Sometimes a relationship ends but once again it ended because that individual was no longer suitable for our evolutionary growth. Now someone new beyond our expectation walks into our lives.
It can take time to move beyond a specific life situation. During the transition do some self-evaluation and inner reflection. The timing is ripe for it.
Magic Moments can be rare. Take advantage and realize how fortunate we are that they transpire. For those that have yet to experience this in their life, open your heart! Let life in and believe that you deserve one of these moments. Only you hold yourself back. If you believe it will never happen, you are creating a self-fulfilling prophecy. On the other side of the coin, if you believe it will happen, you are also creating a self-fulfilling prophecy. Be open to experiencing one of these moments.
Please do not comment on this post. We do not receive notifications. If you have comments or questions please send us a message via www.holmastrology.com/contact-us Thank you.
Holm Astrology also offers individual intuitive readings or group parties. For more information, visit us at www.holmastrology.com/intuitive-readings
Are you interested in learning Astrology?. Our Beginner's and Level II courses have begun. Watch for announcements in late summer for our fall courses. Visit www.holmastrology.com/astrology-classes for course details.
Please "Like" us on Facebook. Your "shares" are appreciated and your questions are welcomed.
If you have confidential comments or questions, or if you would like to speak to us concerning the preparation of a chart, please visit www.holmastrology.com/contact-us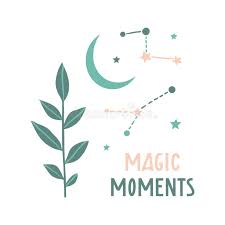 Categories: Food for Thought
/