Shopping Cart
Your Cart is Empty
There was an error with PayPal
Click here to try again
Thank you for your business!
You should be receiving an order confirmation from Paypal shortly.
Exit Shopping Cart
T Jupiter has been in the sign of Aries since May of 2022 and remains in the sign of Aries until May, 2023 except for a short hiatus when it goes back into Pisces from October 29 to December 21, 2022.
If T. Jupiter is in Opposition to the natal Moon while it is in Aries, the Moon would be in the sign of Libra. Those with their Moon in Libra have an emotional need for balance, harmony, and peace. They want justice where it is necessary, and fairness especially when it comes to relationships. Emotionally they often have a need for partnership to feel emotionally whole and social interaction is high on their priority list. The Moon in Libra will also take in the meaning and area of life connected with its house placement.
On opposition often suggests a struggle and an interaction with outside sources. Other people are often involved in the equation. Jupiter although often considered a pleasing and optimistic energy can also indicate growth and expansion. If an argument or disruption takes hold at this time Jupiter can expand on this energy adding fuel to the fire. Due to the positive energies associated with Jupiter however (and unless other mitigating factors are also present), the potential for some resolution is often part of the unfolding story or incident taking hold.
The emotional network of feeling is increased and magnified. There is no halfway measure about what is taking place. This may be somewhat difficult, but Jupiter will work toward finding a solution or taking advice often from the other person involved. Although the feelings may be hurt, this individual might have something of value to offer. Take the time to listen to what they have to say, as it might bring valued information to what is taking place.
Please do not comment on this post. We do not receive notifications. If you have comments or questions please send us a message via www.holmastrology.com/contact-us Thank you.
Holm Astrology also offers individual intuitive readings or group parties. For more information, visit us at www.holmastrology.com/intuitive-readings
Are you interested in learning Astrology. Holm Astrology offers Astrology courses. Watch for announcements for registrations in the fall. Visit www.holmastrology.com/astrology-classes for course details.
Please "Like" us on Facebook. Your "shares" are appreciated and your questions are welcomed.
If you have confidential comments or questions, or if you would like to speak to us concerning the preparation of a chart, please visit www.holmastrology.com/contact-us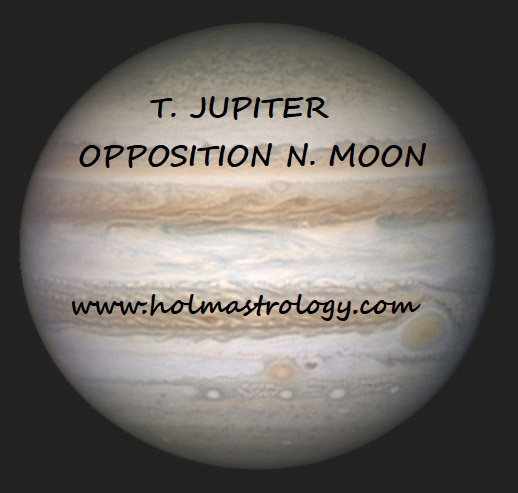 Categories: Astrology
/